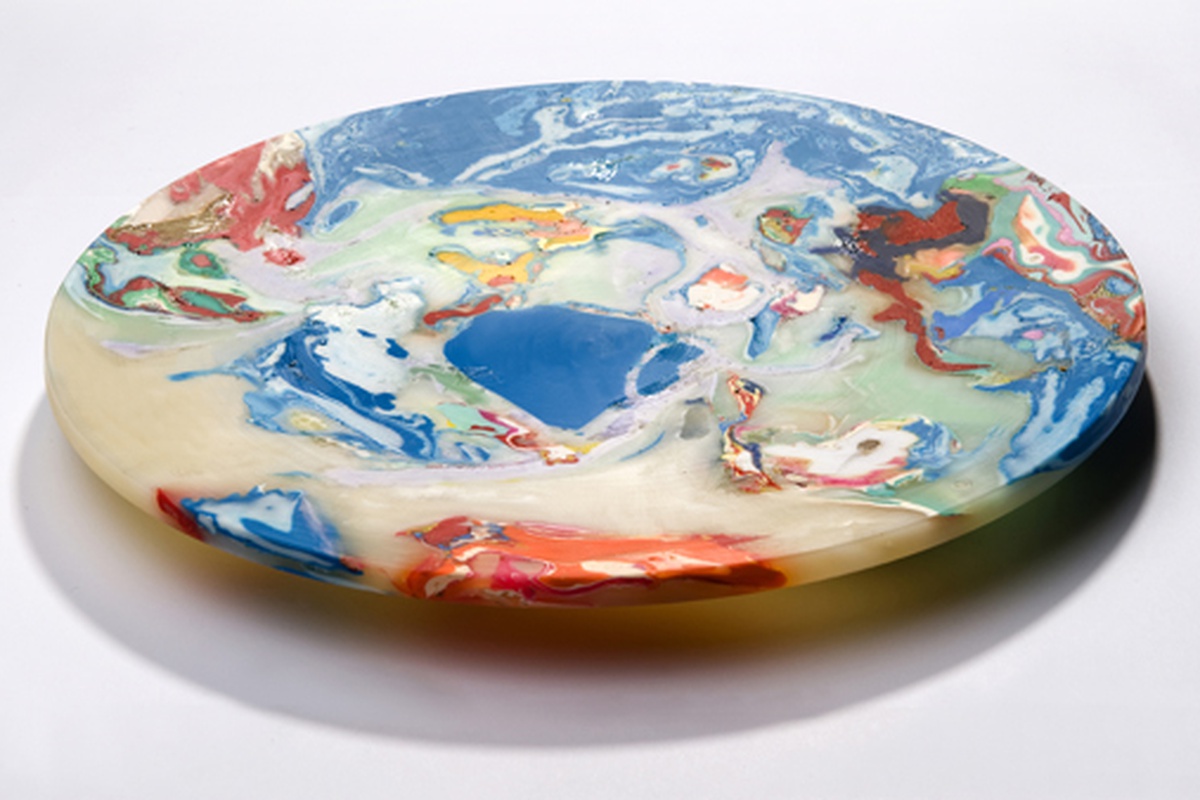 MIXED PLASTIC

Tableware
For this tableware prototype series I have mixed, melted 580kg of rejected plastic from industries, toys & scrap yards.
With this i have produced my own material with new astonishing and vibrant looks.
With every production the mixed & molten material leaves a different and colourful print in the product like a geological map.