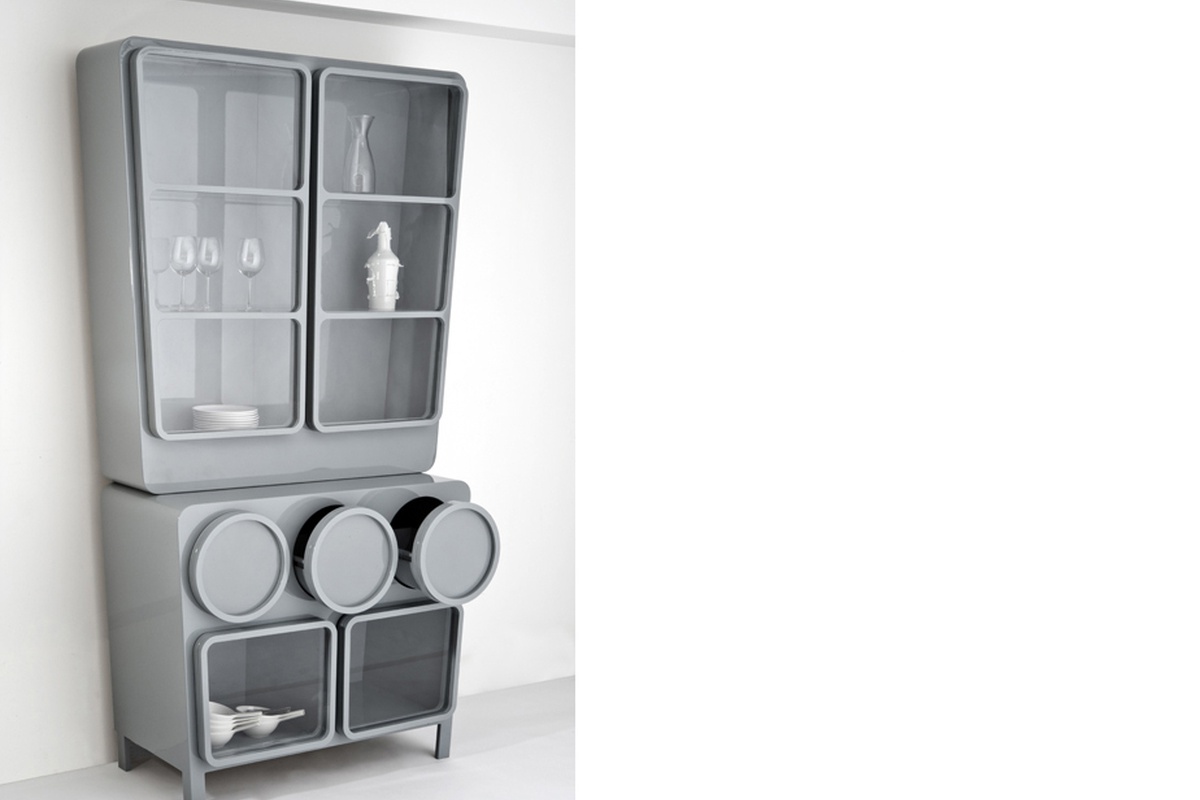 BUFFET CABINET
Cabinet
The Buffet cabinet is inspired by the old fashioned typology of furniture in combination with a great love for the detailing found in classic cars.
The 'off lines', its curving, its rounding's and window frames are brought back into the cabinet finished in a high gloss lacquer.
old memories
"With the Buffet Cabinet I feel I have found a way to bring back the old memories from my grandmothers kitchen table.
Let's say old fashioned feelings and atmosphere interpreted in very new way."
There a few more of those memories which I relate to specific pieces of furniture which I want to use to expand the series and make a family of it.
Material: high gloss lacquered wood & glass
Size: 130 x 55 x 230